Dental Hygienist
Dental Hygienist
A dental hygienist is a licensed dental professional, registered with a dental association, or regulatory body within their country of practice.
They are a primary healthcare professional who works independently or alongside dentists and other dental professionals to provide full oral health care. They have the training and education that focus and specialize in the prevention and treatment of oral disease. In the dental office, the dentist and the dental hygienist work together to meet the oral health needs of patients. Some of the services provided by dental hygienists may include:
patient screening procedures; such as assessment of oral health conditions, review of the health history, oral cancer screening, head and neck inspection, dental charting and taking blood pressure and pulse
taking and developing dental radiographs (x-rays)
removing calculus and plaque (hard and soft deposits) from all surfaces of the teeth
applying preventive materials to the teeth (e.g., sealants and fluorides)
teaching patients appropriate oral hygiene strategies to maintain oral health;
(e.g., tooth brushing, flossing and nutritional counselling)
counselling patients about good nutrition and its impact on oral health
making impressions of patients' teeth for study casts (models of teeth used by dentists to evaluate patient treatment needs)
performing documentation and office management activities
Dental hygienists have a specific scope of clinical procedures they provide to their patients.
They assess a patient's condition in order to offer patient-specific preventative and educational services to promote and maintain good oral health. The use of therapeutic methods assists their patients in controlling oral disease, while providing tailored treatment plans that emphasize the importance of behavioural changes. In most jurisdictions, hygienists work for a dentist or dental specialist, and some are licensed to administer local anaesthesia and perform dental radiography.
The major role of a dental hygienist is to perform periodontal therapy which includes things such periodontal charting, periodontal debridement (scaling and root planning), prophylaxis (preventing disease) for patients with periodontal disease. In addition dental hygienists are able to perform examinations, make diagnosis, take intraoral radiographs, dental sealants, administer fluoride, and provide patient specific oral hygiene instruction. They are also able to work at an orthodontic clinic and can perform many tasks there. Such as selecting and sizing of orthodontic bands for dental braces, the removal of orthodontic appliances and are able to make dental impressions for the construction of study casts and mouthguards.
Dental hygienists aim to work inter-professionally to provide holistic oral health care in the best interest of their patient. Dental hygienists also offer expertise in their field and can provide a dental hygiene diagnosis, which is an integral component of the comprehensive dental diagnosis. Dental hygienists in Canada must have completed a diploma program, this can be 19 months to 3 years. All dental hygiene students must pass a NDHCB examination after graduation.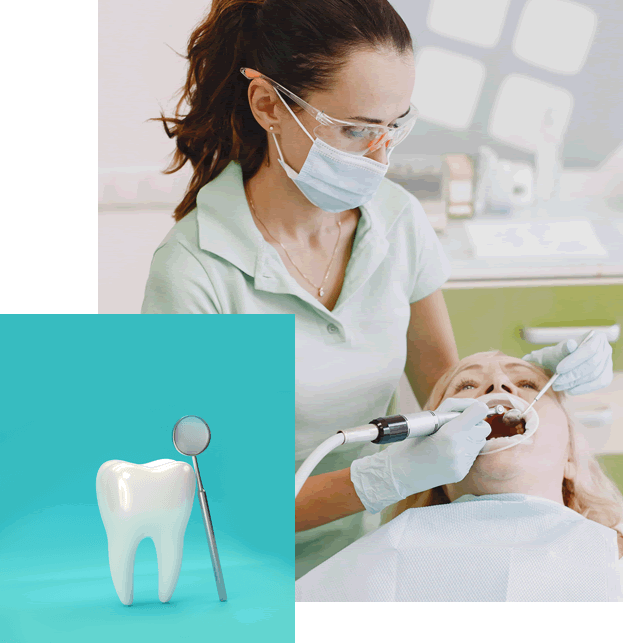 Our Professional & Friendly Dental Hygienist
The specialists at Bubnik Dental make efforts to provide gentle and caring treatments to ensure your experience is as comfortable and stress-free as possible. Meet Barrington the official stress relief dog. Barrington is very empathetic and offers patients calming comfort.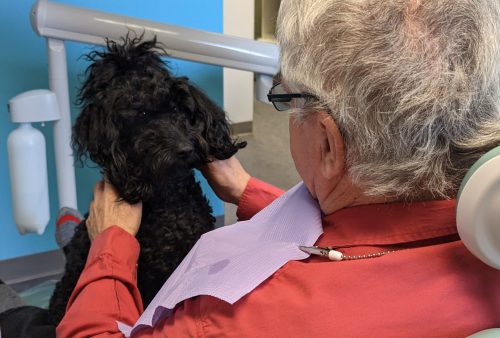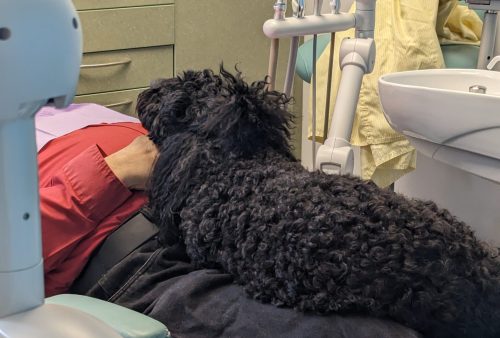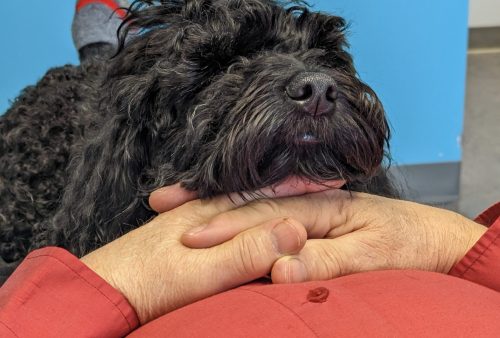 She is very kind and understanding. She has alot of patience with kids and people that are scared. She does her best not to hurt you and stops right away if she does. She is the most caring and best overall dentist that I know.
I've been seeing Dr. Brenda Bubnik since she started her practice and I must say she is very cool. I love her. She is very good and always has a smile. I enjoy visiting her and the staff. I like to make them laugh when I go there. She is very gentle when she does work on my teeth. I'm glad to have her as my Dentist. Way to go Brenda.
Dr Brenda and her staff are the coolest people I've ever met. She is to good at what she does and always makes sure that she isn't hurting you… How cool can that be. Hey yooo love you guys a lot. Oh and I know I'm overdue for my check up and cleaning. Will make appointement soon I promise…
Dr. Brenda is so kind and knowledgeable. She truly listens to my concerns, and gives me her educated opinion about how we should proceed at every visit. Even though she does not claim to be a "holistic" dentist, she respects my determination to keep my mouth mercury-free, and is clear about the benefits and risks of doing so. She is also not hung up on pressuring patients to invest in a perfect Hollywood smile, and admires the little cosmetic flaws that make us all individuals. Clearly she is more interested in her patients' health and well-being than in her own pocketbook, a trait that is admirable in a profession that often seems hung up on image. Her staff is also a pleasure to be around – all very friendly, professional, and always smiling. I always look forward to my visits with Dr. Brenda!
Very good at what she does, great service.She is very careful not to hurt you and cares about her clients.
Omg, what a wonderful person Dr.BRENDA is, she is kind, gentle and is willing to take the time and hear what you have to say.So understanding and receptful to your needs. More DOCTOR'S in all fields should be like her. What a better world it would be. Her staff is very helpful,pleasant and there all have smiles on their faces.Thank you for taking me on as a new patient.
Great dentist, always professional and happy. Treats patients like a family member and is extremely knowledgeable, best dentist in town. I recommend her to anyone looking for dentist work.
AWESOME dentist! I'm a new client to her office and I couldn't be happier! She's amazing and does only what needs to be done. She doesn't care about the money, she cares about her patients being healthy and happy!
I am a new patient to this dr and she is fantastic. Takes the time she needs to explain everything. She cares about your concerns and even shows you examples. I asked her a question and she went out of her way to show me a picture. I e never met this women before but she is a great person. Very gentile and doesn't hurt you. My husband is petrified of dentists and he absolutely loves this one her bed sides manners are awsome. I would recommend this dr to everyone